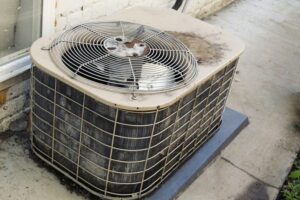 A central air conditioning system is a major investment. It may not be the most expensive appliance you have in your home, but it's a vital part of your family's comfort and you'll want to get as many years of cooling as possible before it's time to replace it. 
But how many years can you reasonably expect your current AC to last? At what point should you start considering a replacement unit?
We can provide some answers to these questions, although when it comes to making a final choice about air conditioning replacement in Akron, OH, please work with professionals. Our team can help you to make a decision, and if it's to replace the AC, they'll ensure you get a great new unit that's matched to your household's needs.