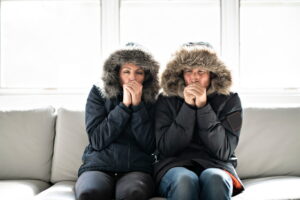 It's not supposed to go like this. You know it's not. You have a central heating system for your house so you can warm up all the rooms at the same time. But now when your heating system comes on, there are rooms that aren't getting warm enough. Some may feel like iceboxes. Yet other rooms are fine. 
There are always going to be some irregularities between room temperatures in a house, but what you're experiencing now is uneven heating coming from the HVAC system. That is a major warning that something is amiss.
That's what we're about to investigate. For solid answers, you'll need to call on our professional HVAC technicians. We'll find out what's wrong and get it fixed.