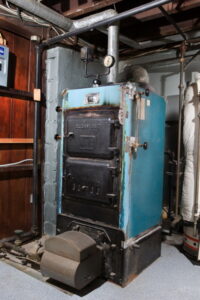 When the end of winter comes around, it is a perfect time to check up on your home's furnace to see how long you can expect it to last. You might find out that the heating system was already on the verge of breaking down before you checked it, or you could discover that your furnace will most likely last until next winter season.
Either way, the general rule of thumb is that a gas furnace will work well for about 15 years, but an electric furnace will last about 20 years—if you maintain the heating system properly with annual professional inspections and tune-ups. That's really the best way to make a furnace last for as long as possible: don't fall behind on maintenance every winter.
Still, before you contact us for furnace repair in Medina, OH, it's wise to know the most obvious signs that your heating system is about to fail. You could arrange to have some of these repairs done during the off-season, but we strongly recommend you call us as soon as possible. When it comes to heating system repairs, it's always best to address any problems right away.
Here's what to look for if you think your furnace needs repairs.
Higher energy bills than usual
One of the first things homeowners notice about heating is that their energy bills seem to climb higher every year. Many people forget how much a so-so heating system can cost a family since an inefficient furnace must work harder and longer to maintain the desired indoor temperature. Sometimes, the jump in cost can be surprising.
Too many similar repairs
Also, if the same parts keep breaking down, then it's probably a good time to bring in a professional who can pinpoint why this keeps happening. If the repairs are always similar, that could indicate an additional problem you're not seeing. In a worst-case scenario, you might need to replace the whole furnace to keep your heating costs reasonable.
Expensive repairs
Along those lines, certain furnace repairs will be more complex and expensive. The problem may not be with the furnace at all but with blocked vents or ductwork that needs repairing. The last thing you want to do is to overpay for expensive repairs when a simple fix will suffice. Still, if you do need repairs, knowing the precise cause will also keep maintenance costs down.
Uneven or unreliable heating
The last sign is something you may not notice until the temperature outside gets near the freezing point: uneven or unreliable heating in certain parts of the house. A chilly room or a drafty hallway could indicate that the furnace isn't distributing heat evenly or it's failing altogether.
Without a doubt, there could be other issues going on in the home, so that's why we recommend taking the advice of experts instead of trying to diagnose the problem on your own.