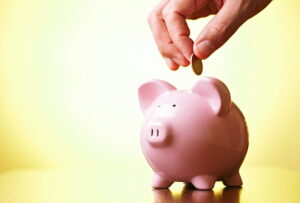 As the winter weather draws closer and temperatures drop, it's time to give some thought to your home's heating system. If you have concerns about it getting through the winter without needing a repair, then it might be time to leave repairs to the side and instead replace the system. We know this is a big step and requires a larger investment. But it may be the best step to take for your long-term comfort, finances, and even health.
The "Repair vs. Replace" Question
This is one of the common debates people have about their home heating: at what point are repairs no longer worth it? You want your heater to last for as long as possible, but at a certain point repairs are throwing away money better spent on purchasing a new furnace. How can you know that your heating system has reached the point of replacement?
We'll examine the two different options and see how they apply to your home.
Repair
If your heating system is still young enough that it's covered under warranty, then repairs are probably still the best option. A heating system that's less than 10-years-old and has had regular maintenance done each year probably still has a few good years of energy-efficient service remaining in it. If you haven't had to schedule repairs for the heater every year, the system is likely still in solid shape.
Ask our technicians for a professional opinion about this. They can make recommendations based on whether a single repair is worth it and give you an idea of how much longer you can expect the heater to continue to work effectively.
Replace
A heating system that's out-of-warranty and in the upper years of its service life is a serious candidate for a replacement. Heating system life expectancies are different: a heat pump can last for 10 to 15 years, a gas furnace for around 15, and a boiler for 20 or more. If your heater is past its life expectancy, then it's probably best not to keep repairing it…
…especially if the repairs are too expensive. What qualifies as "too expensive"? There are several ways to measure this. Any single repair that would cost more than half the price of a new furnace is too much money. You can also use the "Rule of 5,000" calculation: multiply the price of a repair by the age of the heater in years; if the result is more than 5,000, it's better to replace the heater.
There's also the cost to run the heater to consider. If your heating bills have risen steadily in the past two years without a corresponding increase in heater use or fuel costs, then the heater is too pricey to keep around. It's past the point where repairs will reverse this trend, and it's more cost-effective to start with a newer furnace.
For an expert answer to the "repair or replace" question, call us for HVAC service in Cuyahoga Falls, OH. We'll give you honest answers and help you receive the best service for your needs.
Rely on Crown Group Ohio, the family-owned HVAC contractor serving Akron, OH and the surrounding areas. "Comfort Experts Since 1963."