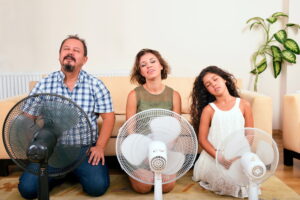 We know that with the summer heat, the air conditioning system in your house is one of your best friends right now. You'll probably need it running for several hours each day to manage comfortable temperatures, and just feeling the crisp air coming from the vents is a great relief.
However, even if you're receiving cool air from the AC, you might not have complete cooling throughout your house. Maybe one or two rooms are hotter than normal no matter how long the AC runs. We're glad that you're not ignoring this issue, because uneven cooling from a central air conditioner often points toward bigger problems developing—some of which can lead to having no working AC at all!
We'll examine several of the potential causes of uneven cooling to help you know when you need to call us for air conditioning repair in Uniontown, OH, or elsewhere in Stark and Summit counties.