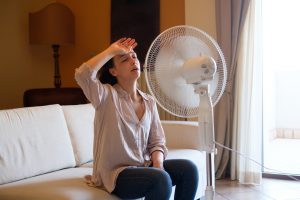 Air conditioners are natural dehumidifiers, we know this. In the process of cooling the air in your home, they also remove moisture from the air through condensation. This is great because that moisture can lead to us feeling incredibly uncomfortable and hotter than we would otherwise.
However, your air conditioner, believe it or not, isn't well-equipped to do a whole lot of dehumidifying. In fact, it can stress your air conditioner out and cause excess wear and tear that could break it down more quickly over time. That's why we provide installations for dehumidifiers in Akron, OH. These indoor air quality powerhouses can remove large amounts of moisture from your home and leave your air conditioner to do what it does best—cool.
Let's talk about what this combo can do. Having both an air conditioner and a dehumidifier is a great way to get comprehensive cooling without stressing out your AC.