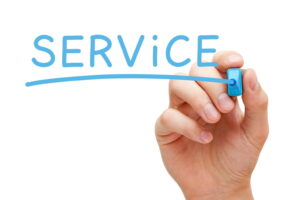 Is it that time of year already?
Yes, it's fall—or will be when you read this. That doesn't mean an instant change in the weather, but it means the change is coming. Time to schedule the most important heating service in Akron, OH of all: an annual maintenance inspection and tune-up.
"Does it have to be annual?" you might ask. "I didn't have any troubles with my heating system last year, so can I just skip it this time?"
The heater needs this service each year. In fact, you want your heating system to have it annually, even if you don't know it right now. Below, we'll explain why regular heating maintenance is both necessary and hugely beneficial.
Maintenance helps keeps your heater working safely
When it comes to home heating, safety comes first. Always, always, always. The majority of local heating systems are gas furnaces, and any gas-powered appliance requires regular maintenance to ensure it works within safety parameters. A gas furnace isn't an inherently dangerous heating system, but you keep it that way with annual inspections to find if anything needs adjusting, replacement, or repair.
Maintenance keeps away most repairs
And we do mean most. Studies have shown that more than 50% of the repairs a heating system needs during its lifetime are due to maintenance neglect. Think about what that means: if you have routine heating maintenance, you'll eliminate more than half the repairs you would have otherwise had to pay for, not to mention the inconvenience of having the heater temporarily out of commission.
Maintenance gives a heater a longer service life
Without maintenance, a heating system may only last half of its estimated service life. That can mean a furnace you'd expect to get a solid 15 years of heating from may end up dying on you after only eight years. You don't want that, and maintenance is the best way to help your heater reach the fullest extent of its useful life.
Maintenance keeps heating costs lower
The amount of strain put on a heating system each winter will cause parts to wear down and become dirty. This affects how efficiently the heater can operate, and consequently how much it costs to run. Maintenance prevents the heater from going into an efficiency decline that will cause your utility bills to rise each year.
Maintenance keeps the warranty valid
The manufacturer's warranty on your heating system probably requires the system receive regular maintenance. Missing maintenance will void the warranty, causing you to lose this important consumer protection. You don't want to get caught paying for a repair or replacement that the warranty would have covered just because you skipped maintenance one fall.
Schedule maintenance with the Crown Comfort Club
We have your heating maintenance ready to go, as well as your air conditioning maintenance. All you have to do is join the Crown Comfort Club. Not only will you receive regular maintenance visits, but you'll also enjoy special benefits such as discounts on repairs and service calls.
Schedule heating maintenance today with Crown Group Ohio: Your Comfort Experts Since 1963.