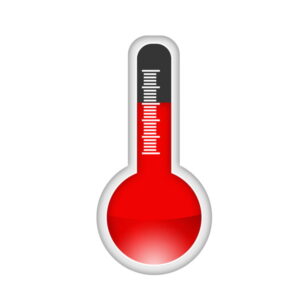 Now and then, especially during winter, we get calls from our customers complaining about their heating problems. Most complaints stem from heaters that won't turn off immediately.
When a heater fails to turn off, it can be frustrating. There are many reasons why your heater is malfunctioning, and knowing the cause will help you resolve this issue soon enough.
Faulty Thermostat
When you notice your heater is turning off, you should first investigate the thermostat. It is usually the most common reason for this complaint. If your heater has been running for quite a long time due to cold weather, it can be the reason it's still on.
Problem With Primary Controller
One of the major components of your heater is its primary controller. If it develops a fault, it could be the reason the heater won't go off. The timer is responsible for the on/off controls and heating levels out of its three primary controllers. If this timer is damaged, you can easily replace this part to fix your heating problem. However, you need first to run a diagnosis to ensure the issue is from this primary controller.
Damaged Fan
Another likely cause could be from the fan. Usually, the fan will signal the heater to turn on or off. If it isn't working, the heater will develop a fault. You can solve your heating problems when you fix the problems with the fan.
Problem With the Fuses
The reason your heater won't turn off could be due to a blown fuse. It is common for these fuses to get damaged every once in a while. When this happens, you can replace them. Make sure you check other parts of the heater that could be the reason for the heater malfunction before you check the fuses.
A Relay Problem
Sometimes, it may be difficult to determine the cause of the problem, especially if you can't find the relays in the heater. Your heater won't turn off when you expect it to when the relay is faulty.
You can fix this problem by replacing the relay switch or resetting it. If the relay is rusty, it can affect the heater, so it needs some cleaning. If after you have tried all of these fixes and it doesn't work, you need to consider the option of replacing your heater.
Faulty Temperature Sensor
If the problem is from the temperature sensor, it could explain why the heater is too hot. Most heaters are built with two different temperature sensors. Only one of the two sensors has a thermocouple, and you can't easily tell which of them has this. Your best bet will be to conduct a diagnosis to know which of the sensors are using a thermocouple.
Get in touch with Experts
Sometimes the problem may be as simple as cleaning a rusted part to get your heater in working order. However, if you still have a problem with your heater after trying these simple fixes, it is best to reach out to professionals.
Crown Group Ohio offers heating repair in Tallmadge, OH. If you need assistance, we are here to help you.